Hi, there! I'm Steph. I used to be sick...
like, falling asleep over the toilet sick.
I ended up seeing 9 different doctors that kept handing me off to the next one.
It wasn't until I found a holistic specialist that I started to experience symptom relief and hope.
I went from having chronic bloating, reflux, and brain fog, to beating SIBO and becoming a hardcore nutrition nerd
That's what I want for YOU too!
For you to have your life back.
Because I'm sick and tired of watching other people be sick and tired.
Here's how the coaching works:
• We'll work together using an app called Voxer (a free voice-messaging app). This way, we'll never have to coordinate schedules or time zones. You can text or voice message me with your questions/concerns and I'll respond back to you within 24 hours!*
• You're in charge! There's no "plan" or long video call to sit through. Instead, you'll use me as needed to bounce ideas and questions off of.
• You can ask me an unlimited amount of questions, whenever you want!
• This coaching is membership-style! You'll pay a monthly fee and can cancel at anytime at no extra expense. You will have to make sure to cancel prior to the next billing cycle.
• I pick up where the doctor leaves off. By enrolling in this course, you agree that I am NOT giving you medical advice or diagnoses. Think of me as a health mentor you have on speed-dial. I'll work WITH you to find what diet and routines fit in best with your lifestyle to help you feel your best and heal!


*Guaranteed response on weekdays excluding major holidays.
What to Expect:
• A 
judgement-free

 zone. I've heard it all over the years... you can tell me all about what form and shape your stool is. I got you, girl. 🤣
• Support and guidance in answering all of your health and/or lifestyle questions
• A faith-based perspective on healing and/or mindset work
• Weekly check-ins + accountability
• Recommendations for cleaner, safer products to use in your home (that will lower your toxic burden and help you feel SO much better!)
• Essential oil education and discounts (if you're a dōTERRA user)
• Thoughtful, evidence-based answers to your health and wellness questions
• Whatever else you need that I can help you with! 👍🏼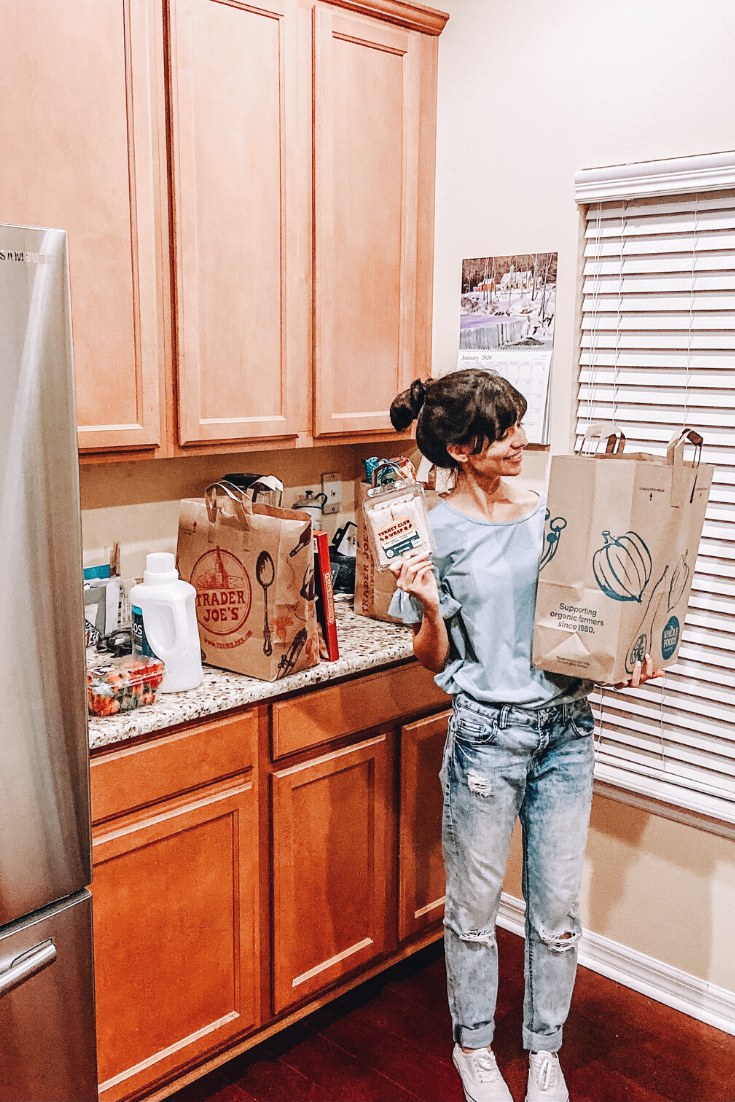 Remember, limited spots are available!
I want to make sure each of my clients has the absolute best experience with me as their health mentor. So for now, I'll only be accepting a select number of clients to give them as much attention as I can and the best experience possible.
FAQs
"Can I cancel my membership whenever?"
Yep! If you want to cancel, for whatever reason, simply cancel your subscription under your account settings and shoot me an e-mail at 

[email protected]

.
No hard feelings! I don't want anyone going into debt over this and I only want you to use it as long as it's valuable to you.
"What's your refund policy?"
There isn't one. I only want ladies who are serious about their health and that are ready to make changes in their lives to join this membership. If you try it and it's not your thing after 1-month, you're free to cancel your subscription.
"Can you read lab results or recommend supplements?"
No. I'm not a medical professional. I'm someone who has healed myself and has become obsessed with giving others the tools to heal and advocate for their own health.
Because of my obsession with health and wellness, I am well-versed in many supplements and am happy to suggest supplements, essential oils, products, and routines that I think may help you. It is YOUR job to bring these to a professional that has your medical history to see if they might be a good fit for you. If you don't have a doctor you trust, I'm happy to help you find one.
"I'm still not sure if this is for me. I have some questions."
I'm happy to answer any questions I can about the program. And there's absolutely no pressure to join. I'm a straight shooter and I'll tell you if I think it's a good fit for you or not.
*PRICE IS SUBJECT TO CHANGE. No worries, you'll be notified if this happens.